Sometimes it takes a photograph that captures the essence of 'place' to make us appreciate this crazy world of beauty and chaos that is Los Angeles. Photographer Uchenna Masha shares some moments captured on film that may give us each a moment, to savor this world we live in.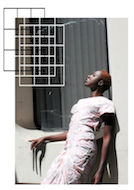 Uchenna Masha is a photographer and student based in Los Angeles. "Uma" is inspired by passionate people, and tries to find the unique essence of everything she shoots. "My eyes try to go beyond the simple appearances of things in search of their intrinsic beauty." Uchenna can be reached at 
[email protected]

.
Julie co-founded the Larchmont Buzz with fellow buzzer Mary Hawley in 2011 and served as Editor, Publisher and writer for the hive for many years until the sale of the Buzz in August 2015. She is still circling the hive as an occasional writer.