This week, the Walt Disney Concert Hall is having a contemporary music marathon, the Hollywood Legion Theater is having a classic noir movie marathon, and I've never run a marathon, so now we all have something in common – marathons. And if any form of marathoning just isn't your thing, that's cool, this town has plenty more to offer, including a vintage clothing show, cooking inspired by art, Dr. Feltface, Electric Revolutionaries, a blood drive, vital community discussions, and more!
Arts, Culture, and Entertainment
Vintage shopping is probably my favorite way of rewarding myself, so I was over the moon to hear that the Pickwick Vintage Show is back again at its new location at ROW DTLA. Sort through an abundant mix of vintage clothing, jewelry, accessories, and inspiration from more than 45 local vendors on Saturday, April 9. Doors open at 10 a.m. for early birds ($20), and noon for general admission ($10), and will be open until 4 p.m. Limited tickets will be available for purchase at the door, so advanced ticket purchase is highly recommended. The next show will be on Saturday, May 21.
I'm always happy to promote a FREE painting class, and this time it's courtesy of the generous folks at LACMA. On Saturday, April 9, you and aspiring painters of all ages are invited to drop-in and explore the art of brush painting at a Drop-In Workshop at Boone Children's Gallery. From noon to 5, friendly and helpful staff will introduce painting techniques, offer insightful tips, and will even provide high chairs for baby artists in the making. No prior art-making experience or skills necessary! Please note that RSVPs are for 30 minutes, and the ticket limit is 4 per transaction. Masks will be required.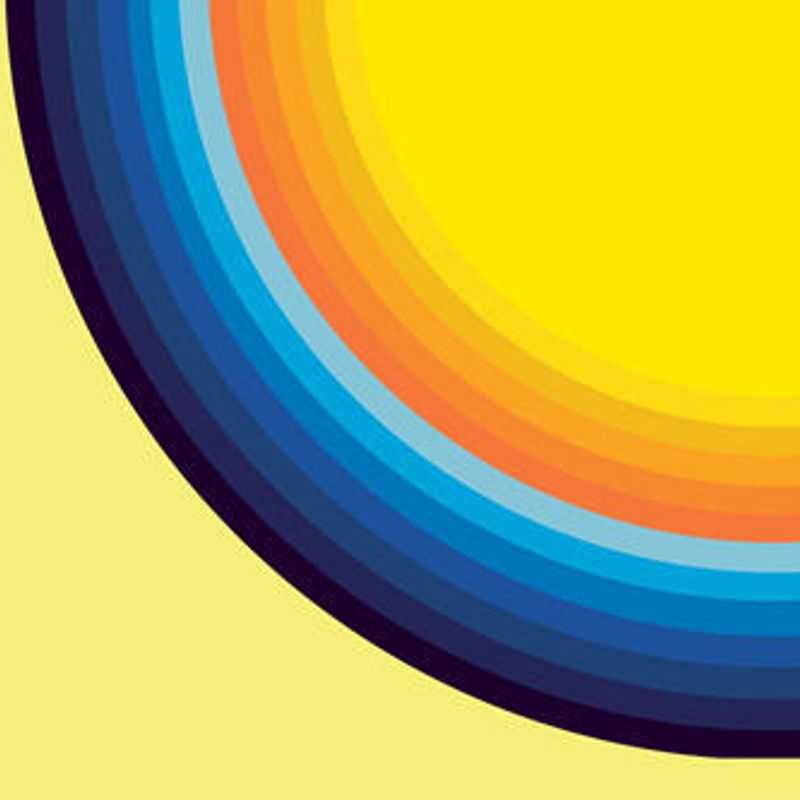 The LA Phil's from Noon to Midnight event at the Walt Disney Concert Hall will be the place to be all afternoon and evening long on Saturday, April 9. With 12 world premieres and five LA Phil Commissions, this new music marathon will feature some of the leading artists and ensembles in contemporary music, from SoCal and beyond! There will also be DJs spinning in the craft beer garden, delectable eats from Chef Ray Garcia's Asterid, and more. (Music, craft beer, and good food, what more could you want?) Aspiring attendees can choose from two ticketing options: $10-$63 for concert + all events or $5 for admission to all events except for the Focus on Andriessen (a tribute to the great Dutch Minimalist) evening concert. Either way, it's a win-win.
Since 1970, Earth Day has been celebrated on April 22 to "give a voice to environmental consciousness and inspire people to take action for their planet". In honor of Earth Day 2022 the Natural History Museum is kicking things off early, on Saturday, April 9 from 1-5 p.m., with an afternoon of Earth Day-themed programming. Start the day exploring the soon to be closing special exhibition, Becoming Jane: The Evolution of Dr. Jane Goodall, and other NHM exhibits, before heading outside to the museum's Nature Gardens for live music, hands-on activities, up-close encounters with behind-the-scenes museum collections, tree-hugging and more! This event is free with general admission. 
On Sunday, April 10, Temple Israel of Hollywood, in partnership with the Holocaust Museum LA, will host the premier screening of "Janka" at 4 p.m.  Performed around the world as a play, a broader audience can now experience this roller coaster of emotions via film as Holocaust survivor Janka recounts her survival story, which she never shared with her family. A Q&A with the artists follows the screening, which is free to the public.  Tickets and more information are available here.
Get your laugh on at Dynasty Typewriter this week, on Tuesday, April 12, when Dr. Randy Feltface helps his comedian patients unload their Emotional Baggage in front of a live audience, which could include you! Can he actually help them? No. Will it be entertaining? Yes!  Randy's line-up for the night includes Maggie Maye, Matt O'Brien, Robbie Hoffman and an unsuspecting member of the audience. Head over to the venue or tune in from home and enjoy the show in your pjs. Advanced tickets are $20 and $25 at the door. Livestream only tics are $15, and can be viewed on demand for 24 hours post-show. Doors open at 6:30 p.m.; showtime is at 7 p.m. Click here to view Dynasty's full calendar.
On Wednesday, April 13, at 8 p.m., we have the first of two big events this week at the Ebell of Los Angeles, 743 S. Lucerne Blvd.  In this one, Spanish flamenco singing superstar Miguel Poveda will make his long-awaited Los Angeles solo debut performance at the Wilshire Ebell Theater, taking the audience "on a tour of the traditional musical forms of flamenco, from the cheerful malagueñas and alegrías to the more sorrowful seguirillas and soleás, all the while sharing his personal connection to the music with a spontaneity that ensures a completely exceptional performance."  Tickets and more information are available here.
And then, the next night, Thursday, April 14 at 7 p.m.,  Ebell members and their guests are invited to a free LACHSA (Los Angeles County High School for the Arts) vocal recital including works from Into the Woods, Company, West Side Story, Sweeney Todd and Sunday in the Park With George, hosted in the club's beautiful Lounge. Make your reservations here and come support the next generation of musicians.
Also on Thursday, April 14, the Petersen Automotive Museum and Motorcycle Arts Foundation will come together from 5-9:30 p.m. to praise all things electric, with the Electric Revolutionaries Kick-Off Party and "high voltage" cruise-in to mark the opening of the museum's newest exhibit. Learn about the pioneers of EV design through stories, ephemera, prototypes, and production models from influential individuals and those who championed the acceptance of EVs into the mainstream. Tickets are $35 and include access to the second floor of the museum, complimentary parking, the electric show on P3, food and drinks (21+), and panel discussion. First come, first served! 
And yet another cool offering from LACMA this week, and this one involves food! The online program Cooking with LACMA, will have guest host and chef Ray Anthony Barrett showing us viewers how to make a dish inspired by the exhibition Family Album: Dannielle Bowman, Janna Ireland and Contemporary Works from LACMA. This FREE hybrid cooking-art lesson will be happening on Thursday, April 14 from 6-7 p.m. (RSVP required). Ray Anthony Barrett is a visual artist and chef living and working in Los Angeles. Since 2018, his pop-up, CINQVÉ, has been all about tracing the evolution of soul food from California to its West African origins. Learn more about his current project, Go Tell It On the Mountain, here.
In conclusion of this section, I leave you with Noir City Hollywood, back with a vengeance at the historic Hollywood Legion Theater, Friday, April 15 – Sunday, April 17. Thanks to the Film Noir Foundation, Hollywood Legion Theater, UCLA Film & Television Archive and  American Cinematheque, you'll get to experience these 8 classic noir films in a classic Hollywood theater: Try and Get Me and The Argyle Secrets on Friday, April 15, The Prowler, The Accused, and Caged on Saturday, April 16, and The Underworld Story, No Way Out, and The Breaking Point on Sunday, April 17. All films, except for No Way Out, will be shown in 35mm format. Tickets are $16-$18. Showtimes vary.
History and Community
Mid City West Neighborhood Council is giving you yet another chance to donate blood locally this week by sponsoring a Blood Drive, along with Cedars-Sinai Blood Services and Television City Studios, this Sunday, April 10 from 11 a.m. – 5 p.m. Due to the limits of the Bloodmobile, there are only 60 slots available and they hope to fill them all! The drive will take place at CBS Television City's Main Parking Lot on 7800 Beverly Blvd (entry is at the Main Gate off of Genesee Ave). Register Here to reserve your preferred appointment time. Walk-ins will be accommodated on a limited basis. Please check this link for important blood donor guidelines. Your donation can save lives! 
Next up for Sunday, April 10, hang with the Hollywood Heritage Museum/Archive/Preservation Society as they present An Afternoon with Buster Keaton from 2-4 p.m. Sit back and relax with Author and Historian James Curtis as he discusses his latest book, Buster Keaton: A Filmmaker's Life, considered by many to be the definitive Buster Keaton biography. The day will feature rare clips and interviews with this iconic comedic silent film star, an in-person chat with Buster's last leading lady, Bobbie Shaw Chance, a special screening of Keaton short, The Scarecrow, a video tour of Keaton's studio, plus rare, must-see commercials! A book signing with the author will be held after the program. All book sales will benefit Hollywood Heritage. The cost is $10 for members and $20 for non-members. Click here for tickets; parking is free.
Lastly, take part in a vital discussion on Wednesday, April 13, either online or in-person at the La Brea Tar Pits and Museum, when the Zócalo/California Wellness Foundation, in partnership with the Natural History Museum, present How Can Our Communities Escape Polarizing Conflict? Join author Amanda Ripley (High Conflict: Why We Get Trapped and How We Get Out), UCLA Sociocultural Anthropologist Kyeyoung Park, and mediator and former CA Superior Court Judge B. Scott Silverman, as they discuss the title question. Tensions over the growing homeless situation, the drought, and the pandemic have fueled bitter conflicts in hundreds of neighborhoods and schools across California. Why is this happening and how much do social media and polarized national politics contribute to local divides? And how can people work together and avoid conflict? The Tar Pits will extend its hours and offer FREE admission for attendees. A hosted reception with complimentary drinks will follow the discussion. Event begins at 6 p.m.
Local Government
This week, the Hang Out Do Good "Looking Local" candidate conversation series features CD 13 candidate (and incumbent) Mitch O'Farrell.  It's a free Zoom event, starting at 4 p.m. on Sunday, April 3, and you can sign up here if you'd like to tune in.
Even more local, community answers to the Larchmont 2021 Survey have now been compiled and the organizers are inviting you to a conversation on Thursday, April 14 at 7 p.m. to learn more how people responded. As we reported earlier this month, more than 1,000 neighbors took the survey, giving their opinions on a wide range of issues – such as vacancies, a declining tree canopy, alcohol licensing, number of restaurants and other food service establishments, lack of everyday conveniences such as a hardware store or grocery, sidewalk cracks, etc. –  that were raised in the Larchmont 2021 Community Conversations held last year. Click here  to register and get a reminder for the event.
Next, your local NC, the Greater Wilshire Neighborhood Council has just one get together this week, in the form of a virtual General Board meeting on Wednesday, April 13 at 6:30 p.m. Click here to view the calendar for details.
And the Mid City West Neighborhood Council will wrap up this week's events with four items on the calendar, starting with a Mid City West sponsored Blood Drive on Sunday, April 10 (see History and Community section above). Followed by a State Assembly District 51 Candidate Forum on Monday, April 11 and General Board meeting on Tuesday, April 12. And their weekly in-person Wednesday Walks will continue (same time, same place) on Wednesday, April 13. Click here to check Mid City's calendar for details. 
Julia is a native Angeleno and jack of all trades, having worked in television, visual effects, professional sports, health and wellness, and custom design. She currently resides in El Segundo.