Thank you for your service, Veterans – we hope you had a great day yesterday! Your bravery and sacrifice will never be forgotten. And to all the veterans and non-veterans alike, I hope you'll all make the best of this long weekend by enjoying some of the events listed below. Start with a spectacular light display at either the LA Zoo or the Arboretum, hit up a book talk or two midweek, and end the week in DTLA at the LA Auto Show. So much to do, so little time…so get to it!
Arts, Culture, Cars, and Lights
Attention light display lovers (a.k.a. everyone), it may be a tad early to set up your own home version, so in the meantime, head on over to Lightscape at The Arboretum to get your sparkly, enchanted fix on. The internationally acclaimed display returns to Arcadia with stunning new installations along a new expanded trail. Enjoy dazzling displays of color, light and sound that include the wondrous Winter Cathedral. Tickets for popular dates and times sell out fast, so book now for the holidays. Tickets range from $20-$39 on peak days and $18-$37 on non-peak days, with additional discounts for Arboretum members. Entry times are 5:30-8:45 p.m. in 15-minute intervals (closes at 10 p.m.) Kids ages 2 and under are always free. Special "flextime" tickets that include a separate entrance, anytime entry, and onsite parking are also available for $80.  Onsite parking available for $20-$40; off-site parking is free. Lightscape opened on Friday, November 11 and runs through January 8, 2023.
New exhibit announcement! Make your way to The Broad this Saturday and Sunday for the opening weekend of the William Kentridge: In Praise of Shadows exhibition, on view starting Saturday, November 12 – April 9, 2023. William Kentridge's first monograph presentation at The Broad, and his first major exhibition in Los Angeles in two decades, will feature more than 130 works in "an engaging and interactive design" by Belgian designer Sabine Theunissen. Spanning 35 years, this celebrated South African artist's landmark exhibition will include all 18 works from the Broad collection with loans from across the country, as well as South Africa.
And on Sunday, November 13, join Kentridge and award-winning author and playwright, and co-founder of The Racial Imaginary Institute (TRII), Claudia Rankine for this iteration of The Un-Private Collection series, as they examine symbols and monuments in our respective societies, "rooting out colonial and racist structures" – Kentridge from the vantage point of a white South African of privileged background, and Rankine from the vantage point as a Black woman in America. The event will take place in Zipper Hall at The Colburn School, but you can also catch the livestream on Facebook and YouTube if you can't make it in person. Tickets are $20.
In honor of all of our brave veterans around the country, the historic Hollywood Legion Theater will host a screening of William A. Wellman's film, Wings (1927) on 35mm with live musical accompaniment by Cliff Retallick, on Sunday, November 13 at 1 p.m. Wings tells a classic story of two young men, one rich and one middle class, that are in love with the same woman and become fighter pilots in World War I. Enjoy an introduction by actor and author William Wellman, Jr., who will be signing books, and doing a Q&A after the movie with Cliff Retallick and Alek Lev. Presented by Retroformat Silent Films. Fun Fact: This film was the winner of the first ever Academy Award for Best Picture! Tickets are only $10 for Post 43 members and veterans! Prices range from $14-$18 for everyone else. 
Village darling Chevalier's Books has three more in-store book talks coming at you this week, including award-winning TV director, producer and writer, Natasha Lance Rogoff, in-house on Wednesday, November 16 discussing her new book, Muppets in Moscow: The Unexpected Crazy True Story of Sesame Street in Russia. After the collapse of the Soviet Union in the early 1990s, the timing appeared perfect to bring Sesame Street to millions of children living in the former Soviet Union. With the Muppets envisioned as ideal ambassadors of Western values, no one anticipated just how challenging and dangerous this would prove to be. Amidst bombings, assassinations, and a military takeover of the production office (say what?!), the American and Moscow teams remained "determined to bring laughter, learning, and a new way of seeing the world to children across the former Soviet empire." More than just a story of a children's show, this book provides a valuable perspective of Russia's people, their culture, and their complicated relationship with the West that remains relevant today. RSVP here.
The Hollywood Heritage Museum + Archive + Preservation Society is at it again on Tuesday, November 15 from 7:30-10 p.m. with its Evening @ The Barn series. This time it's for a Tyrone Power Memorial Screening on the anniversary of his untimely death in 1958. During the Golden Age of Hollywood, Tyrone Power appeared in dozens of films, often in swashbuckler roles or romantic leads, including The Mark of Zorro, Marie Antoinette, Blood and Sand, The Black Swan, and Captain from Castile. This special 85th anniversary screening of Tyrone Power's delightful 1937 romantic comedy Love Is News, starring Power, Loretta Young, and Don Ameche, will include secret special guests and a curated display of memorabilia. Tickets are $10 for HH members and $20 for non-members. In addition, each year on the anniversary of his death, a memorial service is held in his honor at Hollywood Forever Cemetery. The service will take place earlier in the day at 11 a.m. and is open to the public. 
And even more inspiring artistry is happening in conjunction with The Broad's exhibition William Kentridge: In Praise of Shadows – the world theatrical premiere of Houseboy, developed at The Centre for the Less Good Idea in Johannesburg, South Africa by Ferdinand Oyono. Based on the 1956 novel by Cameroonian diplomat Ferdinand Oyono, the performance is directed by William Kentridge and explores themes of "historical participation, archival memory, and post-colonial identity; upending accounts of colonial history told by colonizers", Houseboy looks at the same period through the eyes of Toundi Ondoua, who is forced to serve a colonial household. Accompanied by live music and percussion, The Centre's staged interpretation of Oyono's novel "creates an immersive multimedia experience that muses on agency and trauma". Performances take place at the REDCAT: Roy and Edna Disney/CalArts Theater on Thursday, November 17-19 from 8:30 -10:30 p.m. and Sunday, November 20 from 3-5 p.m. Tickets are $45.
Yay! Another light extravaganza! The L.A. Zoo Lights: Animals Aglow, this year's version of the annual glowing spectacular, is a bit closer than the Arboretum, bringing you a slightly different vibe with spectacular lantern sculptures of animals among blooming flowers, towering trees, and more for a wildlife-centered experience that's "as inspiring as it is breathtaking" (I'm sold!). Come explore this "immersive wild wonderland of light" with friends and fam from Friday, November 18–January 22, 2023. Zoo Lights is closed most Mondays and Tuesdays plus Thanksgiving, Christmas Eve and Christmas Day. Hours are from 6–10 p.m; box office is open from 5:45-9 p.m. Tickets range from $27-$34 on Value Nights and $32-$39 on Premium Nights. Check the website for dates. Kids 2 and under are free!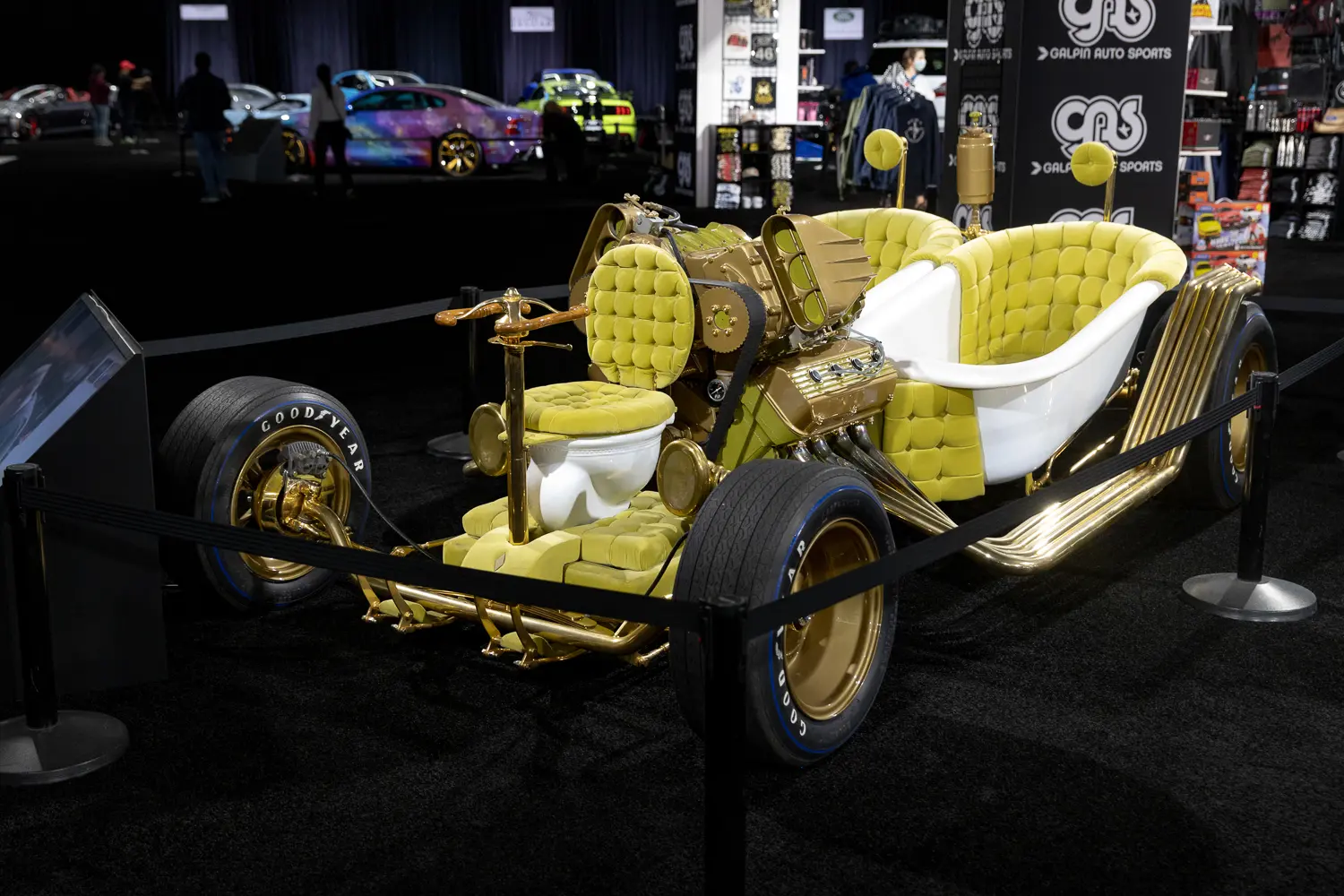 Founded in 1907, the 115-years-young Los Angeles Auto Show returns to the LA Convention Center for a 10-day celebration of all things automobile. Opening on Friday, November 18, prepare to #ElevateYourRide at one of the world's largest and most prestigious auto shows, with 1000+ vehicles and the most test drive and ride experiences in the show's history. Make your way to this one-stop-shop for comparison shopping on new cars, trucks, SUVs, gas, hybrid, electric vehicles and more. As mobility shifts to environmental-friendly, autonomous, and "connected" vehicles, the LA Auto Show is a great way to stay on top of industry trends and innovative technologies. Today's car has the computing power of 20 personal computers, features about 100 million lines of program code, and processes up to 25 gigabytes of data an hour (wowza, I don't know if I should be excited or worried). Tickets range from $4-$100. The show runs through Sunday, November 27. Daily hours vary.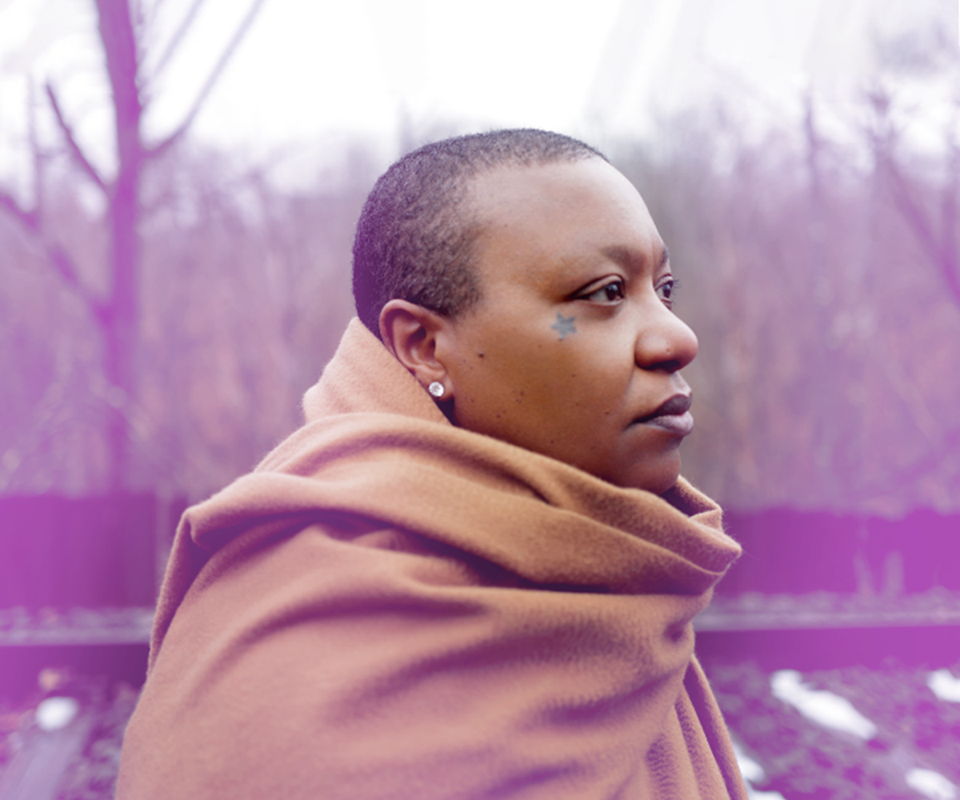 More good news! If you missed any of the performances last week, you're in luck because the Rock My Soul Festival continues all this week at the Walt Disney Concert Hall and CAAM (California African American Museum). Celebrating Black Women Artists in Collaboration and Community, and curated by Julia Bullock and Ava DuVernay's ARRAY, the Rock My Soul festival was inspired by the friendship between composers Florence Price and Margaret Bonds, whose mutual support helped them break down barriers to have their music heard in the classical music world of the early 20th century. And be sure to "Enhance Your Experience" with free pre-concert events when available. Performances will take place on November 11-12 and 16-17, with a few more events spilling into next week. Check Phil's calendar for the full schedule.
Lastly, I wanted to leave you with a heads up for an annual event that dispels the myth that "nobody walks in LA." The 17th edition of the Great Los Angeles Walk returns on Saturday, November 19.  After last year's event retraced the steps of LA's first settlers (Los Pobladores) from San Gabriel Mission to downtown, the 2022 edition is returning to its traditional hike to the ocean. Starting at the Exposition Park Rose Garden at 9 a.m., The Walk will head through the historic West Adams neighborhood and continue to Culver City, and then all the way to Venice Beach, all while experiencing the architectural treasures and historic buildings along the way. As always, the walk is completely free, and up to the participants to decide how much or how little of the walk they want to do. To sign up, just email the organizers at [email protected] or check out the Facebook page for more info. 
Community and Local Government
Are you properly prepared for an emergency? Would you know what to do? If that's a "no," then head on over to the Exposition Park Green Lot for the 4th Annual Greater Los Angeles Safety and Preparedness Fair on Sunday, November 13 from 10 a.m. – 4 p.m. for a little education. Learn what to do in an emergency through educational presentations, informative booths, CPR training, basic first aid training, pet first aid training, and demonstrations. Bonus: there will also be a kids' bike rodeo,  giveaways, and a free raffle. This important community event is run by committed volunteers who strive to educate and empower individuals, families, and neighbors to prepare for and survive a catastrophic event by presenting critical information and valuable resources to you and me!  Register here. 
Your local NC, the Greater Wilshire Neighborhood Council, has just one gathering this week and it's an Outreach Committee meeting on Tuesday, November 15 at 6:30 p.m. Click here to view the calendar for deets.
And the Mid City West Neighborhood Council has a pretty full week ahead with 3 virtual and 1 in-person meetup on the sched. The week will start on Tuesday, November 15 with the Public Safety and Well-Being Committee meeting, followed by the Transportation and Sustainability Committee and weekly in-person Wednesday Walks on Wednesday, November 16. And will wrap things up with the Outreach and Civic Engagement Committee on November 17. Click here to check MCW's calendar for details.
Julia is a native Angeleno and jack of all trades, having worked in television, visual effects, professional sports, health and wellness, and custom design. She currently resides in El Segundo.