I love wine and I'm guessing you do too, because what's not to love? It comes in a variety of lovely yellow, red, and orange hues, pairs well with all sorts of food items, and is an elegant beverage to share with friends (Boones, anyone?). It's also a great reason to get out and socialize this weekend, since there just happens to be a wine festival taking place at the California Science Center on Saturday. And if craft beer is more your thang, you're also in luck, because there just happens to be a beer festival on the schedule this week as well. What a kawinkidink! Finally, for all you cool kids who'd rather be doing something else, there's live music, book talks, movie screenings, and yoga classes at Hollywood Forever on the sched, too.
Arts, Culture, and Wellness
Drumroll, please! The Los Angeles Taiko Festival is back at the Aratani Theatre this Saturday, August 6, celebrating Tanaka Sensei, and other pioneers, for their contributions to Taiko in America. The Hongo family of taiko (which means "drum" in Japanese) is presenting the festival in honor of Tanaka-sensei for his continued support, tutelage, and advocacy of this cultural tradition. "It is because of Tanaka-sensei that so many taiko groups across America can experience the joy of playing taiko." The Festival will also mark the second generation of Hongo taiko with Tomomi Hongo, now leading her father's groups in Los Angeles (I love that journey for her). Tickets range from $25-$35. The Aratani Theatre is located at the Japanese American Cultural and Community Center (JACCC) in DTLA's Little Tokyo District. 
Grand Performances is back again this Saturday, August 6 from 6-10 p.m. with headliner Melissa Polinar, along with guest performances by her singer-songwriter friends Nieman, Surrija (Jane Lui), and Drea Rose. DJ Josiah Bell will kick things off at 6 p.m. and Melissa Polinar & Friends will take to the stage at 7 p.m. Melissa Polinar first started out when the music industry was evolving into something new with the digital age. Throughout her career, Polinar has gained respect and recognition for her unique soulful vocals, heart-bearing lyrical content, and her passion for music. For Location, Parking & FAQ, click here.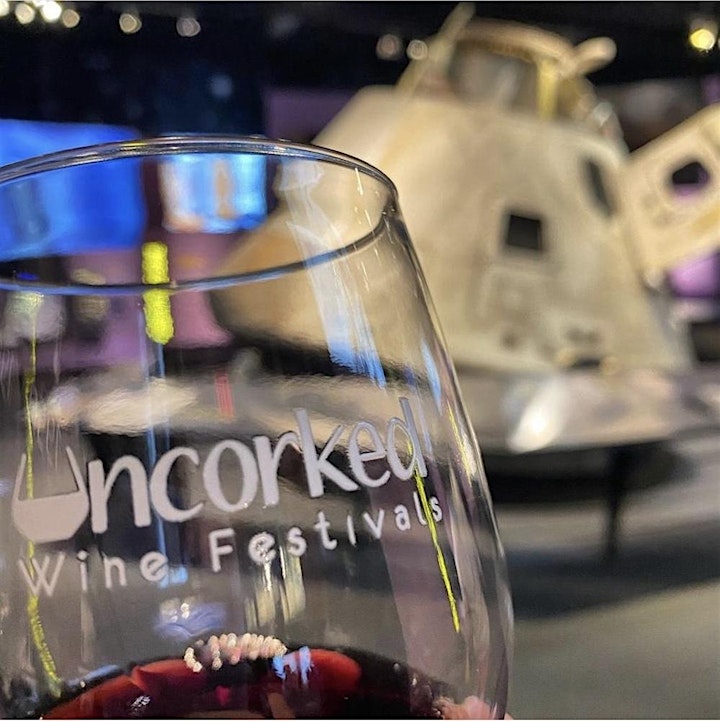 In other exciting news, the Uncorked Summer Wine Festival will be back in LA for its 5th edition this Saturday, August 6 from 7-11 p.m. Back with a vengeance this year in a brand new location, the California Science Center! Indulge in more than 100 wines and champagnes from across the globe, with after-hours access to the museum, interactive exhibits, a DJ, and your favorite local food trucks to round things out. Bonus: this event benefits A Kid Again, which helps children with life threatening illnesses and their families regain hope, happiness and healing. VIP tics are sold out, but $80 Early Admission tickets (7 p.m. entry) and $65 General Admission tickets (8 p.m. entry) are still available, so get 'em while they're hot! Food is sold separately. 
Chevalier's Books is keeping it real this week with Michelle Wilde Anderson and Julia Mendoza in-store, discussing Anderson's book The Fight To Save The Town: Reimagining Discarded America. Come gather 'round the proverbial campfire on Monday, August 8, while you listen to a tale of wealth inequality and the dismantling of local government in four working-class cities across the US that passionately argues for reinvestment in people-centered leadership. And the evening after, on Tuesday, August 9, Poetry Night will be in full effect as Aruni Wijesinghe's 2 Revere Place takes center stage, with readings by David Rocklin and Natalie J. Graham. In this compilation, Aruni unfolds her family's first ten years in the US through a gently curated collection of poems. Please note that masks are required for all in-store events.
And on Tuesday, August 9, the Holocaust Museum LA will host a Virtual Screening and Panel Discussion of Pizza in Auschwitz, "a deeply poignant" Israeli documentary depicting the deep pain and trauma of the Holocaust and how it is passed between generations. Holocaust survivor Danny Chanoch brings his two grown children to retrace his steps and explore the memories that have haunted him (and them) from the Holocaust, with the intention of spending a night in his old barrack in Auschwitz-Birkenau. This event is part of the Museum's annual summer film screening series, and includes panel discussions with renowned historians, filmmakers, and survivors. Click here to register.
A circle of drums will be forming this week on Thursday, August 11 from 4-5 p.m. at the Wilshire Branch Library, so why not join in and Learn about West African and Cuban drums (djembe, ashiko, conga) and other percussion instruments, while you connect with your inner drumming spirit! Members of the circle will participate in a hands-on activity designed to build unity and develop a cohesive "groove" by working as an ensemble. An ice-breaking activity, titled "The Four Elements," will start things off and give participants the opportunity to share which element (water, wind, thunder or lightning) most appeals to them. Corresponding instruments will be played as the spirit of each element is shared. This event is suitable for kids and teens. For ADA accommodations, call (213) 228-7430 at least 72 hours prior to the event.
 "LA's most unique brew fest", the 10th Annual Brew at the LA Zoo is going down after hours on Friday, August 12 from 7-11 p.m. Experience the Zoo at night, while you sample beer and cider from close to 50 local craft and microbreweries, listen to music, learn a thing or two from animal keeper talks, and eat delicious pub-style foods to soak up all that sampling. Standard, Designated Driver, and VIP tickets are available. VIP gets you early entry at 6 p.m., and access to two exclusive lounges with hors d'oeuvres and special cocktails. Standard tickets are $70 / $60 for Members) and DD tics are $40. 
In Buddhist and Hindu teachings, the Graveyard, or Charnel grounds, is "a place where yogis must confront their mortal destiny, fear of death, and aversion to constant change", so what better place to practice the art of yoga than at Hollywood Forever Cemetery! The tenants are quiet and respectful and there's plenty of space to stretch out in the shade or sun. Classes range from beginning to advanced and take place on the Fairbanks Lawn (where you can park alongside for free). The current class schedule is Mon-Thurs and Sat-Sun, and range from beginner to advanced; length of each class varies. All morning sessions start at 9 a.m. with one evening class offered on Mondays from 7-8:30 p.m. You'll need to bring a mat, a towel or two – one for sweat and one for under your mat – to absorb that morning dew, and water. The cost is donation-based.
Local Government
Stay informed! LAHSA, that's the Los Angeles Homeless Services Authority to you, will host a virtual CoC Board Meeting on Wednesday, August 10 from 2-4 p.m.  The Continuum of Care (CoC) Program is designed to promote community wide commitment to the goal of ending homelessness; provide funding for efforts by nonprofit providers, and State and local governments to quickly rehouse homeless individuals and families while minimizing the trauma caused to homeless individuals, families, and communities by homelessness; promote access to and effect utilization of mainstream programs by homeless individuals and families; and optimize self-sufficiency. Register for the meeting here.
Your local NC, the Greater Wilshire Neighborhood Council has just one meeting on the sched this week, and it's the General Board Meeting on Wednesday, August 10 at 6:30 p.m. Click here to view the calendar for deets.
And the Mid City West Neighborhood Council will wrap up our events list with just two meetups on the calendar this week, starting on Tuesday, August 9 at 6:30 p.m. with the General Board Meeting, followed by weekly Wednesday Walks on Wednesday, August 10 at 6:30 p.m. Click here to check Mid City's calendar for details. 
Julia is a native Angeleno and jack of all trades, having worked in television, visual effects, professional sports, health and wellness, and custom design. She currently resides in El Segundo.