Like PB&J, summer and music go hand and hand and, luckily, there's plenty of both left to enjoy. This week, you've got free concerts courtesy of Grand Performances and LACMA, along with a quirky musical from comedy trio Lewberger (not free, but practically). There's also MLB All-Star week going on for all you baseball fans, an 88th anniversary deely happening at the Farmers Market, Outfest continues, and the Hollywood Heritage Museum's "Silent Under the Stars" event at Paramount Ranch. You could also choose to stay in, no judgment, but maybe just consider one of the events below…If not for yourself, do it for the children!
Arts, Culture, and Entertainment
Just 12 years shy of its centennial, the iconic Original Farmers Market will celebrate its 88th Anniversary with DJ Ricky spinning 80s music, food pop-ups, special merchandise, themed crafts for the kiddos, and special drawings for Market gift certificates. A merchandise tent will  be set up on the Plaza, where revelers can purchase brand new limited-edition posters illustrated and signed by the world-famous Ames Brothers, also known as the designers for Pearl Jam, LeBron James, and other pop culture icons. New Farmers Market branded merch will also be available. Most activities will take place on the Market Plaza from 10 a.m. – 5 p.m., happening now through Saturday, July 16.
This Saturday, July 16, make your way to DTLA when Grand Performances and The World Stage present Black Nile, an LA-based duo consisting of brothers Aaron and Lawrence Shaw.  They're said to add "telepathic dynamism" to their music (oh, my – i'm intrigued), building upon LA's "vibrant jazz renaissance."  Linafornia will also be performing, with a style once described as "sounding like a blend of Madlib vintage soul claps and Organized Noize inspired bottom swing." With such rich descriptions how could you not check it out? The evening will commence at 6 p.m. with an opening DJ set by Carlos Niño, and conclude at 10 p.m. GP takes place at 350 S Grand Ave.
LACMA is never short on quality programs, and this week will be no different, so why not let this great LA institution start your week off right with Latin Sounds: Chino Espinoza y Los Dueños del Son on Saturday, July 16 from 5-7 p.m. Spend your Saturday evenings, from now through Sept 3, with world-renowned artists performing everything from Indigenous music to the latest sounds from Latin America. This week's performance will be led by Costa Rica native Mirley Espinoza, known by his fellow musicians as "Chino El Sonero."
Next in line is Cooking with LACMA: The Kitchens of New Spain on Wednesday, July 20 from 6-7 p.m. LA–based educator, writer, and cook Maite Gomez-Rejón of ArtBites will discuss the role of convent cooking in the evolution of Mexican cuisine, while demonstrating a dish from the 17th-century manuscripts of Sor Juana Inés de la Cruz. This online class is inspired by artworks in the exhibition Archive of the World: Art and Imagination in Spanish America 1500–1800. And closing out the week will be Jazz at LACMA with Wolfgang Schalk on Friday, July 22 from 6-8 p.m. Hailed by critics as "one of the best jazz guitarists," Schalk delivers "hard swinging and emotive compositions" (I'm already enjoying the concert in my head). Seating is limited and first come, first served, so get there early.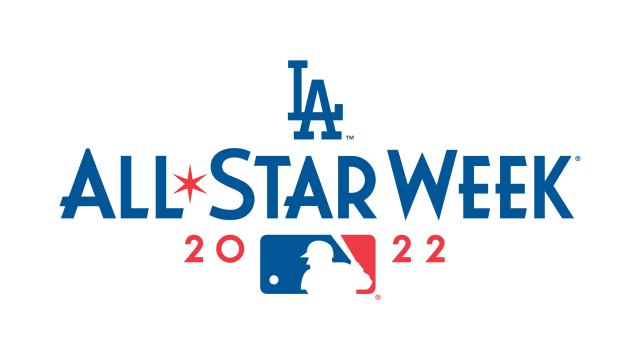 Oh, hello there, baseball fans, it's MLB All-Star Week and it's jam-packed with fun baseball-y stuff to do. Starting at the LA Convention Center on Saturday, July 16 with the Capital One PLAY BALL PARK and ending with the All-Star game on Tuesday, July 19, the week will also include the SiriusXM All-Star Futures Game (an All-Star Game for Minor League players) and the MGM Rewards All-Star Celebrity Softball Game, featuring MLB legends with stars from stage, screen, music, and sports, followed by a concert headlined by global superstar and LA native, Becky G. Every day will have its own unique theme with special giveaways, music and local cuisine! And don't forget about the fan favorite Home Run Derby happening on Monday, July 18. Events will take place at the Convention Center's West Hall, L.A. LIVE, and Dodger Stadium. Check the MLB website for all the deets. Ticket prices vary.
And the Hollywood Heritage Museum is back with another edition of Silents Under the Stars, taking place this Sunday, July 17 at Paramount Ranch in Agoura Hills. The selected film this time around is Speedy (1928), starring Harry Lloyd, featuring one of the all-time great chases through New York City streets, with a cameo by baseball legend Babe Ruth, and original music composed spontaneously by Michael D. Mortilla. And be sure to come early to catch a guided tour of the ranch and a surprise short film. This film is presented courtesy of The Silent Society of Hollywood Heritage, Inc. Tickets are free with seating available on a first come, first served basis. Tours begin at 6:30 p.m. and the screening starts at 8 p.m.
Chevalier's Books just won't quit bringing you the good stuff and is giving you two more opportunities to partake in-store this week on Monday, July 18 and Tuesday, July 19. On Monday, join LA's oldest independent bookstore to celebrate the release of Nikki Erlick's novel The Measure, described as a luminous, spirit-lifting blockbuster for readers of The Midnight Library. The book talk will be followed by a book signing; buy a copy here. Next up, on Tuesday, will be the release of Flirting with Fame by Dan Harary. When Harary was just 15 years old  (in 1972) he became the Stage Manager and Lighting Director at the Sunshine Inn rock concert hall, and since then has met, worked with and/or interacted with many of the most famous movie, TV, pop and rock music stars in the world. The book talk will be followed by a book signing; buy a copy here. Please note that masks are required for both events. 
Dynasty Typewriter at the Hayworth Theatre is bringing you Lewberger And The Wizard Of Friendship on Friday, July 22: "When besties and comedy band Lewberger get into a fight on stage during the filming of their second special, the rift in their friendship grows so large that it breaks the heart of the Wizard of Friendship, who also happens to be their biggest fan. Lewberger is sent on a musical quest in NoFriendia, a wild land of true whimsy. Join us for an amazing show full of wild creatures, full cast choreography, costumes, and many more hilarious surprises." Lewberger is Keith Habersberger, Alex Lewis, and Hughie Stone Fish. This LA-based comedy trio competed on America's Got Talent and were finalists on NBC's Bring The Funny. Lol, the wizard of friendship, when I came across this gem I knew it had to include it. Tickets are $20 advanced / $25 day of show. Doors at 7 p.m. 
The 40th anniversary of LGBTQ+ film and television, Outfest LA continues this week and will run through Sunday, July 24, so don't miss out on more than 200 films spanning every genre, and representing 29 countries from around the world. So much good stuff is going on, including special events such as the 6th Annual Trans, Nonbinary & Intersex Summit, a 20th Anniversary screening of Far from Heaven with the director and Julianne Moore in attendance on Sunday, July 17, live-performances by The Future X, Alaska Thunderf*ck – possibly the best stage name I've heard in my 40+ years of life – and the always hilarious Margaret Cho. The festival will take place in multiple locations around town, including The Orpheum, Ace Hotel, The Ford, Harmony Gold, and Plaza de la Raza. Tickets range from $8-$175 (55 films will also be available online). Outfest creates visibility to diverse LGBTQIA+ stories and empowers storytellers, building empathy to drive meaningful social change.
Food Fun
In addition to the goodies available at some of the other events this week, there are a couple of other food-related items worth noting.  First, today, Friday, July 15, marks the 10th anniversary of Apollonia's Pizzeria, Sycamore Square's beloved neighborhood gem that EaterLA just yesterday rated #2 in Los Angeles for New York-style pizza.  The popular foodie blog called the slices "absolutely glorious, prime examples of the best kind of New York City pizza where the cheese and sauce become amalgamated into a magical interplay of stretchy, savory goodness."  You can get either cheese or pepperoni by the slice (cash only, in the shop)…or order whole pies of many kinds from the online menu (credit cards accepted).  Either way, you won't regret your decision.
And as long as we're talking comfort food, we can't forget that Sunday, July 17 is National Ice Cream Day (as declared by then-President Ronald Reagan in 1984).   We're pretty sure you know how to find this tasty treat nearby, but in addition to our local Larchmont Blvd. favorites Salt & Straw, Jeni's Splendid Ice Creams, and Rite Aid (purveyor of classic Thrifty ice cream), we can also heartily recommend others in our readership area such as Mateo's Ice Cream & Fruit Bars (at Pico & Victoria), Brusters Real Ice Cream (1258 S. La Brea), and Mashti Malone's (1525 N. La Brea).  There are definitely worse ways to spend a summer Sunday than on a local ice cream tasting tour.
Community and Local Government
Put on your community clean up hats, people, because the 33rd Annual Great LA River CleanUp, brought to you by the generous folks at Friends of the LA River (FoLAR), continues this Saturday, July 16 at Compton Creek and Maywood Riverfront Park. The July CleanUp dates feature two key sites and will take place at five handpicked sites along the 51-mile river, including a new site at Maywood Riverfront Park. And if you can't make it out this weekend, and are willing to make the drive to Long Beach, there will be two more chances to help out on July 23 and July 30. This popular annual event draws 1000s of volunteers, and is "a place to learn about and take a hands-on approach to addressing climate change", while reducing tons of trash (literally) from entering the river. Register as a volunteer here. Clean ups start at either 8 a.m. or 9 a.m., depending upon the site. 
Your local NC, the Greater Wilshire Neighborhood Council has just the Outreach Committee meeting on the schedule this week on Tuesday, July 19 at 6:30 p.m. Click here to view the calendar for deets.
And the Mid City West Neighborhood Council will wrap up our events list with five gatherings on the books this week, starting with The Planning and Land Use Committee meeting on Monday, July 18, followed by the Public Safety and Well-Being Committee meeting on on Tuesday, July 19 and the Transportation and Sustainability Committee, along with weekly, in-person Wednesday Walks on Wednesday, July 20. Topping off the week will be the Outreach and Civic Engagement Committee meeting on Thursday, July 21. Click here to check Mid City's calendar for details. 
Julia is a native Angeleno and jack of all trades, having worked in television, visual effects, professional sports, health and wellness, and custom design. She currently resides in El Segundo.