Okay, so the summer season is winding down a bit, but it's not over yet, so why not take advantage of summer's bounty while it lasts? There are free concerts a-plenty, with whozits and whatzits galore. And you want thingamabobs? I got twenty, and I've also got LA Magazine's Whiskey Festival, book talks at Chevalier's, and HBO's House of the Dragon exhibit at the Natural History Museum topping the list. You can also choose a more active activity and join the LA Conservancy on one of its docent-led walking tours. They don't cost much and the fresh air, sunshine, and exercise are free with purchase.
Arts, Culture, and a Whiskey Festival
Weekly staple on the summer scene, Grand Performances is back, bringing a "cultural movement" to the stage this weekend, on Saturday, August 13, with Extra Ancestral. Founded by Kahlil Cummings in 2017, Extra Ancestral is "dedicated to educating and entertaining audiences through the cultural manifestations of the African Diaspora including Afrobeat, Reggae, Jazz, Salsa, and powerful ancestral dancing, providing lessons from the past to hone tools for the future". Show starts at 6 p.m. with an opening set by DJ Jedi, and ends around 10 p.m. Please RSVP here. For Location, Parking and FAQ, click here.
LACMA is also providing y'all with free music this week, via Louie Cruz Beltran, on Saturday, August 13 from 5-7 p.m. Beltran is described as a charismatic entertainer, singer, and master percussionist whose soulful sounds are a mix of his ethnic American background, flavored with contemporary R&B, jazz, Latin jazz, and salsa. This event is part of the museum's Latin Sounds music series, presenting esteemed artists from South America, Mexico, and Los Angeles, and runs through September 3. Seating is limited and first come, first served, but you're welcome to bring your own chairs and blankets. And on Friday, August 19, your jazz fix continues to get served with Jazz at LACMA: 6 Beats Apart.
Led by bassist Bruce Lett, this six piece band was born out of the pandemic by musicians that just needed to keep playing (Ohhhh, the name of the band is a play on 6 feet apart – clever). The band will be performing classic jazz fusion of 3 great decades – the '70s, '80s, and '90s. Seating is limited and first come, first served. Concert will take place from 6-8 p.m. in the museum's main plaza. Please note that masks are required in all indoor spaces.
Chevalier's Books will play hostess to one poetry night and two book discussions this week, starting on Tuesday, August 16 with The Lady Di Look Book: What Diana Was Trying to Tell Us Through Her Clothes. "Through a rich and beautiful series of images, British fashion journalist Eloise Moran decodes Princess Diana's outfits in this smart visual psychobiography of an icon" (Yes, please! Fascinators optional).
Poetry Night is next up on Wednesday, August 17, with readings from Now Is Not a Good Time, "a contemporary woman's response to the times in which we find ourselves," by Paula Rudnick. And rounding things out on Thursday, August 18 will be a discussion of Shmutz: A Novel with author Felicia Berliner in conversation with comedian Heather Pasternak. "In this witty, provocative, and unputdownable debut novel, a young Hasidic woman on a quest to get married fears she will never find a groom because of her secret addiction to porn." (Brilliant.) Please note that masks are required for all in-store events.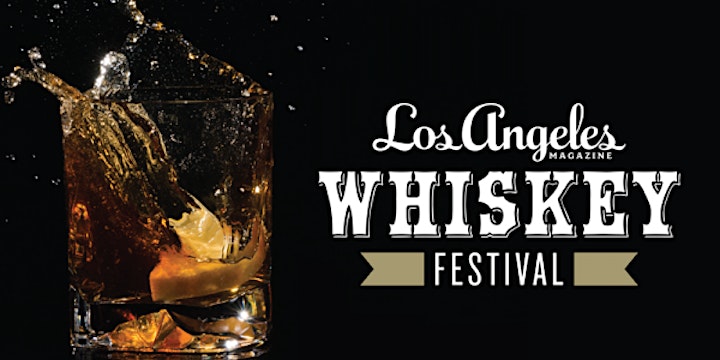 Ya know, whiskey actually used to be my alcoholic beverage of choice, but in the end it put a bit more "hair on my chest" than a gal like me would've liked. Anyhoo, the point of this little anecdote is that the Los Angeles Magazine Whiskey Festival is happening this coming Friday, August 19 at The Bloc in DTLA. Come educate yourself about the world of whiskey at LA Mag's premiere whiskey festival series. Meet the distillers, taste the finest selections, learn new cocktail recipes, and discover new labels, paired with tasty small bites and live music! Now part of a four-location series with events in Los Angeles, Orange County, Long Beach and Pasadena in conjunction with Orange Coast Magazine and Pasadena Magazine. Festivities will take place from 7-9 p.m. at The Bloc (700 W. 7th St). Tickets are $95 and include unlimited sampling.
Calling all fellow Game of Thrones nerds! I missed the opening by a week, but there's still time to catch the Natural History Museum's House of  the Dragon: The Targaryen Dynasty exhibit, open now through September 7. The NHM and HBO Max present a new, one-of-a-kind experience exploring the lives and legends of Westeros in the HBO Original series House of the Dragon (set to premiere on Sunday, August 21). See new costumes and props and take a pic on the new Iron Throne! The exhibit will also explore the relationship between dragons and the real-life creatures (I'm guessing they're referring to dinosaurs here) that may have inspired them. The museum is open Mon-Sun from 9:30 a.m. – 5 p.m. and closed every first Tuesday of the month. Please note that advance tickets are not available for this event. Admittance will be on a first-come basis and is free with general admission and free for members. 
Local History, Community, and Government
LA Conservancy (in-person) walking tours are back in business, people! You heard me right, so get out your walkin' shoes and sign up for one of these docent-led Ongoing Tours (Saturdays): Angelino Heights, Art Deco, Historic Downtown, Broadway Historic Theatre and Commercial District, or Union Station.
There's also a romantic Modern by Moonlight tour available – a nighttime twist on the Modern Skyline walking tour that explores the skyscrapers and plazas of Bunker Hill in the soft glow of twilight (warning: there may be some hand-holding involved). M by M is offered on Fridays, but space is limited, so you might have to think ahead on this one. Frogtown and the L.A. River tours will also be offered on select Saturdays, so sign yourself and/or the fam up for a lovely SoCal morning with the Friends of the LA River as you walk through the Elysian Valley (a.k.a. Frogtown, "a community intrinsically connected to the river"). Ticket costs and times vary for each tour.
Meanwhile, on Sunday, August 14, Council District 13
candidates Mitch O'Farrell (the incumbent) and Hugo Soto-Martinez (the challenger) will face off in a candidate forum hosted by the Neighborhood Council Sustainability Alliance. Scott Epstein, NCSA board member and recent candidate for council district 5, will moderate moderate the Zoom-based conversation, starting at 6:30 p.m.  To RSVP if you'd like to attend, see https://www.ncsa.la/cd_13_candidates_2022_08_14 (questions for the candidates can also be submitted via a form on that page).
On Tuesday, August 16, the Red Cross Bloodmobile will be taking donations at the Larchmont Sanctuary Spa, 331 N. Larchmont Blvd. from 10am-4pm. The blood supply in Southern California is dangerously low right now so please be a hero and give – it only takes 30 minutes to save a life!  Click here to make an appointment.
Your local NC, the Greater Wilshire Neighborhood Council has just one meeting on the sched this week, and it's the Outreach Committee Meeting on Tuesday, August 16 at 6:30 p.m. Click here to view the calendar for deets.
And the Mid City West Neighborhood Council will wrap up our events list with a slew of meetings on the calendar this week (five to be exact), starting on Monday, August 15 at 6:30 p.m. with the Planning and Land Use Committee, followed by the Public Safety and Well-Being team on Tuesday, August 16. Weekly Wednesday Walks and the Transportation and Sustainability Committee meeting will both be happening on Wednesday, August 17. And finally, the Outreach and Civic Engagement Committee will gather virtually on Thursday, August 18 at 5:30 p.m. Click here to check Mid City's calendar for details. 
Julia is a native Angeleno and jack of all trades, having worked in television, visual effects, professional sports, health and wellness, and custom design. She currently resides in El Segundo.